Jingle Jingler Jinglest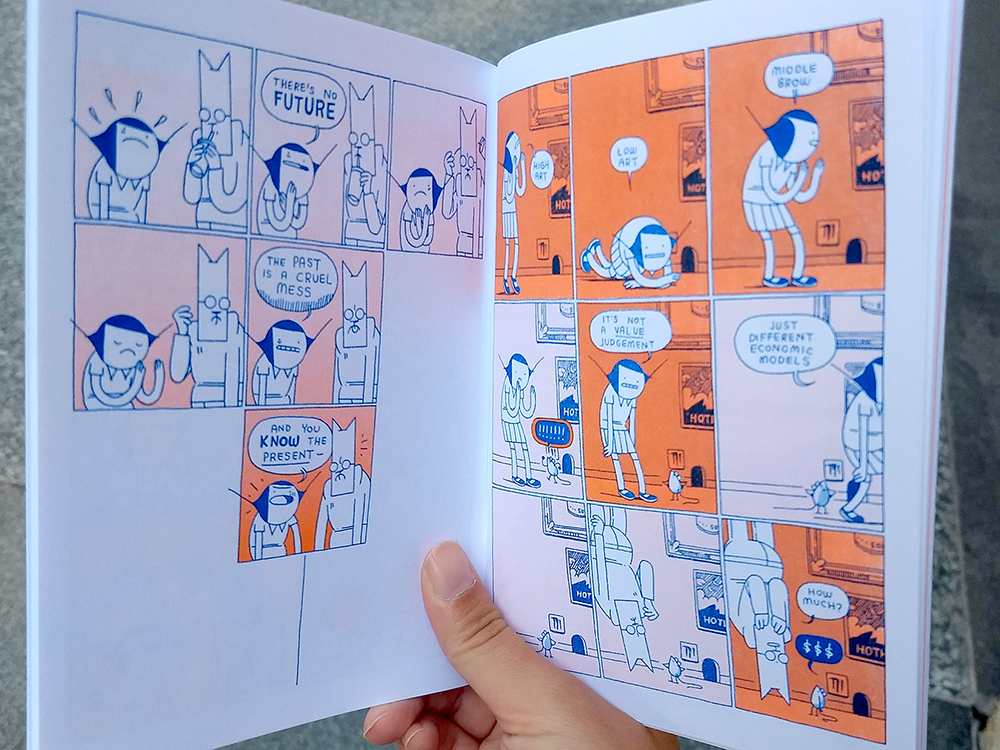 Join the Patreon by December 1 to get the next issue of the hi-quality physical object Cat and Girl zine. In new colors! An appropriate size for hands! You know, if you want. Nevermind. Whatever.
And let us not forget Topatoco, tidings of Topatoco – holiday deadlines of Topatoco approach. We've got things I didn't remember we had for people you weren't aware you were supposed to get presents for until now.